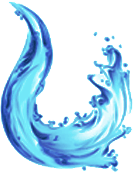 Holding the Standard for Quality Service
American Plumbing Heating & Air Conditioning is committed to genuine care, excellent services, and quality work that lasts a lifetime.
Commercial HVAC Services in Oceanside
Dependable HVAC Services for Businesses in Temecula & Surrounding Cities
While taking care of all the heating and cooling needs in any property can quickly become very complicated and time-consuming, this is especially true when you own a business or run an organization.
Commercial properties are not only much larger than normal residences, but they are used practically non-stop to maintain the safety and comfort of the many people who work or visit the business daily. Because of this fact, even a minor installation or repair could be extremely disruptive to your schedule, obstructing the profitability of your enterprise.
Therefore, it is essential to arrange to have any commercial HVAC services in Oceanside performed by our dependable experts at American Plumbing Heating & Air. We provide prompt, efficient services to keep your business running smoothly, no matter the season.
---
Need commercial HVAC services in Oceanside? Reach out to us now at (760) 906-9009 or send us a message online to ask about our complimentary estimates for any commercial service.
---
Installing Superior HVAC Systems for Your Entire Building
As a team of certified, trained professionals, we understand the complexities of an HVAC system in a commercial building. Unlike residential properties, industrial heating and cooling systems need to be able to handle the needs of hundreds to even thousands of people visiting your property every day, ranging from your hardworking employees to your local guests.
Our superior commercial products are designed by the most advanced technology to withstand such frequent usage. With our upgraded HVAC systems, you can ensure that both hot and cold airflow circulates throughout your building to always maintain ideal temperatures and proper ventilation.
Maintaining Adequate Temperatures & Proper Ventilation
Time is the most valuable element when it comes to running a commercial enterprise. If you manage or own a business, you are aware of the fact that even the slightest delay can heavily affect the profits.
This is why you should carefully consider the benefits of having reliable HVAC maintenance scheduled for your company on a regular basis. Instead of worrying about sudden breakdowns, which are not only expensive to fix but bring your employees' profitability to an absolute standstill, you will have true peace of mind knowing that your HVAC system is safe, on account of our comprehensive checkups.
Take Advantage of Our Professional HVAC Care
There are many benefits that come from turning to our experts at American Plumbing Heating & Air. When you are running a commercial enterprise, you simply cannot entrust the needs of your business to just anyone.
By seeking the support of our professionals, you can count on:
Dedicated experience accumulated over 20 years
Affordable rates for quality commercial products
Emergency care services 24 hours of the day, 7 days a week
Superior maintenance programs to forestall industrial breakdowns
Competitive deals for commercial HVAC services
Whether you need a rapid repair of an office air conditioner, or need new boilers installed throughout multiple storage facilities, our team has got you covered with superb commercial HVAC services in Oceanside.
---
Get in touch with us today at (760) 906-9009 or contact us online to learn more about the full services we offer to resolve all your commercial HVAC needs.
---
"He quickly found the problem with my Air Conditioner and fixed it on the spot at a fair price."

Edward R.
See Why We are the Right Choice
A Team You Can Trust
We Are Certified, Bonded, and Insured

Family Owned & Operated

Spanish Speaking Team Members

Financing Options Available including 0% for 60 months!

24/7 Emergency Services

NATE-Certified HVAC Technicians